Even if IRCE a not created a nutrition working group yet, IRCE, represented by his president François CHARLES, was invited to participate to the HABEAT Symposium organized in Dijon by INRA, with the partnership of Vitagora, one of our local partner about "Improving infant and child eating habits, encouraging fruit and vegetable intake. Translating evidence into practical recommendations",
The HABEAT project, funded by the European union PF7 programme, consisted in showing and explaining results and recommandation about "determining factors and critical periods in food habit formation and breaking in early childhood".
The project was conducted by 11 European partners from 6 countries with a multidisciplinary approach (psychology, epidemiology, behavioural science, nutrition ans sensory science)
Other Countries as Russia, Japan, Canada was represented
During and after this two days, with very professionnal presentations, IRCE announced and confirmed hit interest to :
- help the nutrition scientits community with studies on strategy and management with our tools box, notably to transform recommandation to solutions with drivers and indicators adapted on each country and situation ;
- give economic appreciation and solution to prove by exemple that good food is not only expensive food (with agricuture of proximity)
- help the nutrition scientists community to better understand the different cultures of our European countries for pertinent and not only mecanics analyses ;
- take benefit of the results of this scientific domain to better understand the European group of coherence in our gouvernance analyses and to influence the institution of the importance to considerate different habits before taking some kind of decision, notably in food reglementation but in other domains as well ;
in Addition, it was the occasion to take many European contacts to create links in accordance to our development, notably for our mensual LUNAR SOCIETY conferences in fondamental and applicated reserach.
FC
Fond below the final report oh the HABEAT study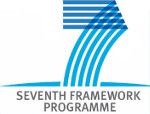 Final Report Summary - HABEAT (Determining factors and critical periods in food habit formation and breaking in early childhood: a multidisciplinary approach) | Report Summary | FP7 | CORDIS | European Commission
Executive Summary:The collaborative project HabEat had the aim of better understanding the formation of eating habits through two distinct approaches, epidemiological on one side and experimental on